Côte d'Ivoire
Côte d'Ivoire is a hospitable country. It is home to a cosmopolitan population originating from various countries of the world, mainly from the West African sub-region.
Integration for anyone who wants to live here is therefore easy. In full economic growth, the country is a preferred destination for investors from all over the world.
The hot and tropical climate and the beaches 20 minutes from the city make Abidjan one of the most popular capitals in Africa, where life is good.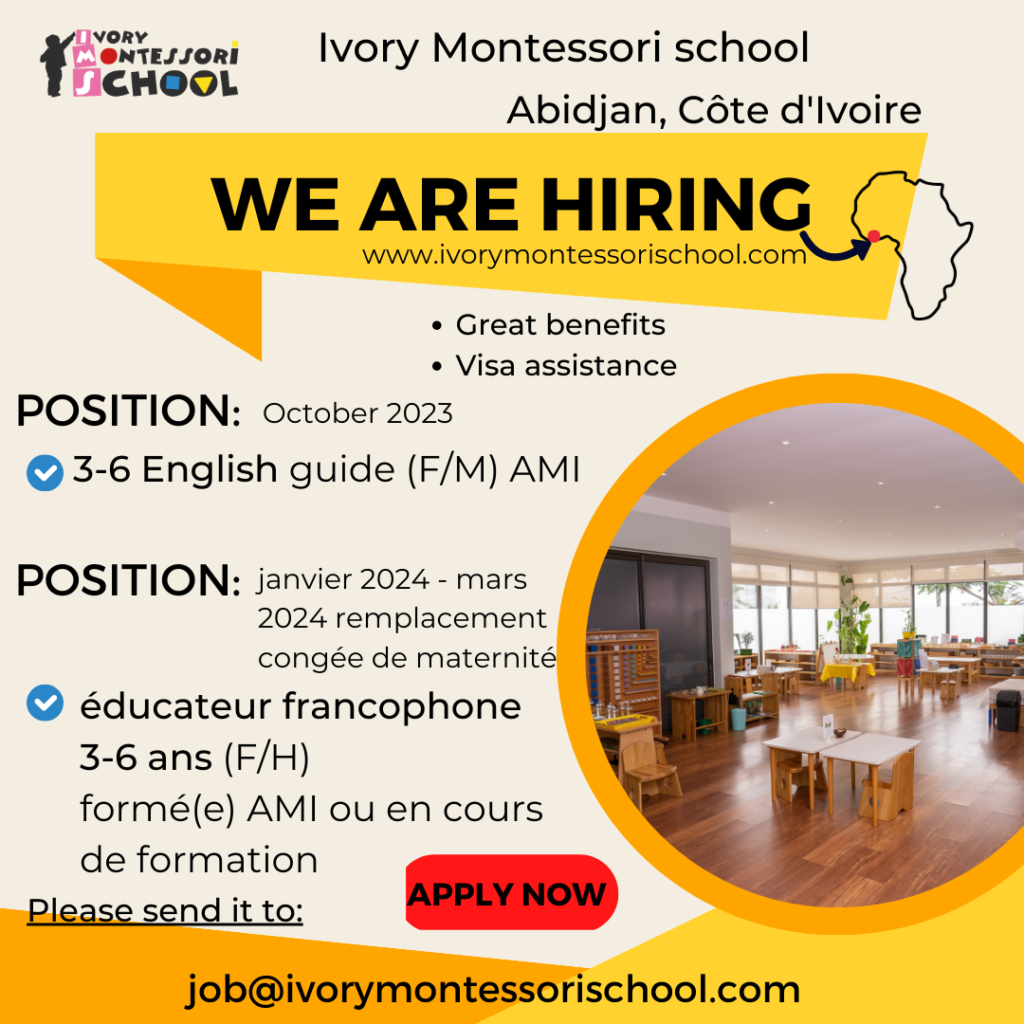 Job Offers
15/11/2022
Candidates should have experience in a Montessori environment, excellent communication skills, a positive / caring attitude, and the ability to work in a team.
Please send us your Resume and motivation letter if interested to: