A trained, dynamic and committed team.
Our first promise is to help your children to develop while respecting with rigor the original approach of Maria Montessori and of the Association Montessori International. With this in mind, our entire team is certified by AMI (Association Montessori International).
Our team is versatile and international. The union of personalities from all walks of life who have only one priority, the well-being and development of your children.
Take a look at our 2020 team building
Each year we start with a moment of relaxation and we meet to consolidate the bonds of friendship between the different teams. A small preview video of the event.
This year the theme was « pirates »! We are sure that many children would have liked to be with us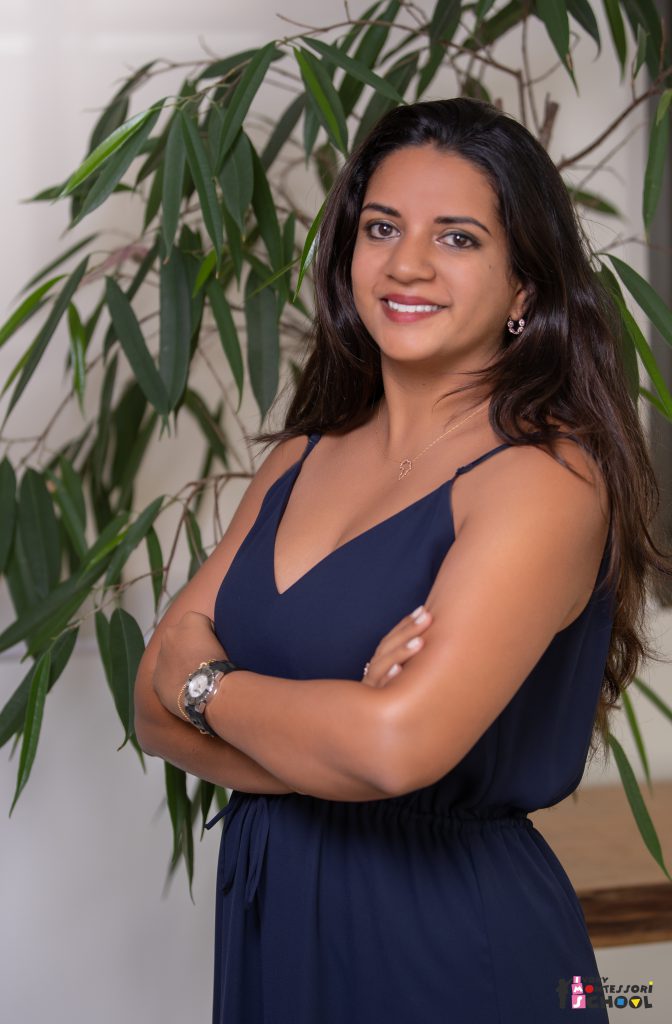 Anam Hassam
Director and Founder of IMS
AMI Educator 3-6 years old – AMI Administrators Certificate
Born in Abidjan and mother of two children. I studied psychology and sociology in Canada. After my studies, I moved to Paris. During some of my volunteer missions, I discovered the Montessori method. I was immediately won over by this approach and decided to train at the Institut Supérieur Maria Montessori (ISMM). With my diploma in hand, I went back to Canada to work for two years as an educator in an accredited Montessori School.
In 2015, as I was about to become a mother, I decided to return to Ivory Coast, and open a school-based on Montessori Pedagogy.
Georgette Umuhoza
Assistant Director
AMI 3-6 Assistant and AMI 0-3 Assistant to Infancy Educator
Born Rwandan, Belgian of heart and nationality, I work for IMS since almost its beginning. I have a master's in Political Science with an emphasis on International relationships, but my professional background is more in IT (Database Developer). Mother of 4 children, passionate about children's education, the encounter with Montessori pedagogy was obvious. I have just finished a 3-6 years old AMI Montessori Assistant Certificate and I am learning as a 0-3 years old AMI Montessori Educator.
Olivia Bova
School Psychologist
AMI 3-6 Educator – Clinical Psychologist
My name is Olivia Bova. I am a world citizen. I have lived and worked abroad for 23 years (Canada, Norway, Switzerland, France, United States, United Kingdom, China, and Spain) as a Counselor Socio-Emotional, and Clinical Psychologist.
I have a Master's degree in Dance & Drama, a Master's degree in Clinical Psychology, and a Master's degree in Human Resource Management. I have a Teacher Certificate in Primordial Sound Meditation at the Chopra Center and an AMI 3-6 years old Montessori Educator Diploma. I specialize in Social-Emotional Learning, Body Clinics, and Expressive Therapies. I am a passionate, innovative, and forward-thinking counselor who can create a transformational journey with children.
I am grateful to be the School Psychologist at IMS.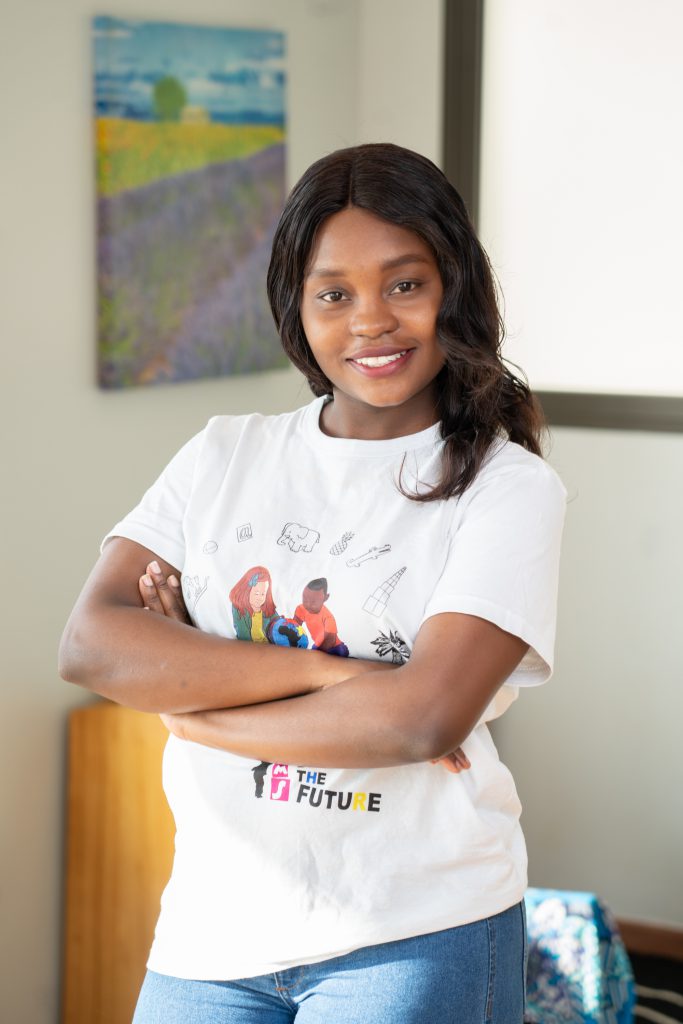 Gamuchirai Nyabereka
Iroko Educator
AMI 0-3 Educator
I am Gamuchirai Nyabereka, married to a lovely husband and mother to 2 beautiful princesses. I come from Zimbabwe but I've spent half my life in South Africa. My passion for children led me into doing Montessori and I am so glad I went in this direction. I obtained my 0-3 years AMI diploma in South Africa and I carry so much pride in having been amongst the pioneer group to do the training in Africa. It brings me so much joy to see the children develop into confident individuals within the community, each year. I am looking forward to so much, adventure, laughter, and growth.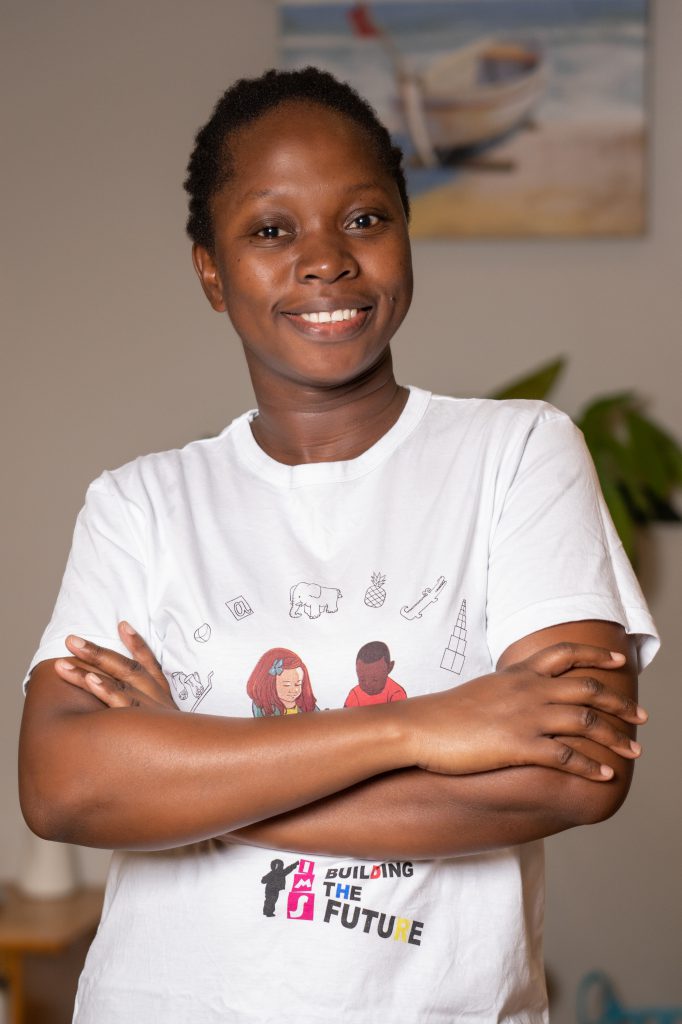 Gifty Amevor
English speaking Bambou assistant
AMI Assistant 3-6 years old
I am a professional teacher with over ten years of experience in providing comprehensive and quality teaching services to students and institutions. I seek to contribute an experience that affords students the opportunity to be analytical in a self-directed learning atmosphere. These, I believe will lead them to selfdiscovery and help them to, more often than not, draw resultsoriented conclusions. A graduate of University of Cape Coast, trained as an interventionist at the Child Learner Development Organization and a lecturer at Clairefontaine University, I have an insatiable desire to keep learning that why I took this summer an Assistant Montessori AMI 3-6 course. I am happy to be part of a dynamic institution like IMS.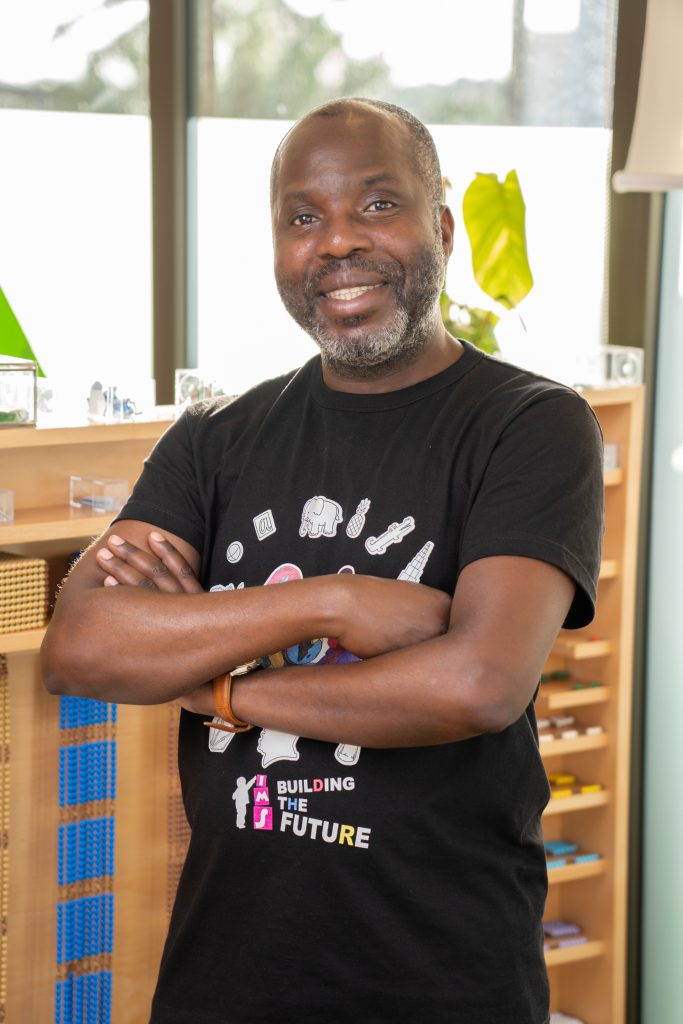 Martial Louya
Samba Educator
AMI 6-12 Educator
French-speaking Educator graduated from AMI in 2014, I have been practicing Montessori Pedagogy since 2015. I started working as an Educator for children aged 3 to 6, in a Montessori school in Geneva until 2018, before joining IMS . Since October 2019, I have decided to go further by pursuing a Montessori AMI 6-12 Educator Training. Passionate about yoga, I introduce it to children in my classroom for connection to oneself, others and nature.