Generosity and Sharing
At IMS, the holiday season is a great opportunity to reactivate the values of generosity and sharing within our large family. Thus, throughout the month of December, we offer families who wish to live this moment of sharing with us, to drop off at school a toy / a book / a dress or non-perishable foodstuffs to fill Santa's basket.
We go through 3 associations to redistribute everything we manage to bring together (an association which offers a Christmas tree in a poor neighborhood, an association of women artisans and the Animal Protection Committee (C.P.A.)
In addition to the collection of donations, our premises are transformed into a large Christmas market with a thousand colors under the enchanted eyes of young and old.
We have a number of local artisans grouped together in association that we support and who make wonderful items. So parents and staff get their Christmas presents at school. Associations drop off their articles at school and all sales proceeds are donated to the Association.
The 2021 Christmas market in figures.
Christmas Fundraising 2021
Once again our Christmas market was a great success. It ended with a raise of 1.200.000 FCFA entirely given to the associations. On their behalf, we say a big thank you. Your generosity has put a smile on many faces.
The Maria Montessori Association of Ivory Coast, which participated for the first time in our Christmas market, has developed a range for babies and practical life trays:
Topponcino (these small soft mattresses to carry baby from arm to arm while keeping the same temperature and a familiar smell. The topponcino will be a reference point for a newborn)
Mobiles, bells and rings on ribbon
Beads and grip balls
Furniture : 2-in-chair, 3-in-1 gantry, etc.
Practical life trays (baking, gardening, cooking, toast, egg, juice)
You can get all these articles at any time of the year on order
Visit of the SAMBA to the elementary school of M'Puto to give the gifts
Every year during this holiday season, at IMS we distribute toys, food items and hygiene products collected from parents to share with children in need.
This year we have chosen to help an elementary school in the village of M'Puto here in Abidjan. We have chosen to involve the children of the elementary class in this beautiful charity action. Thus, they, on behalf of all of us, will be the ones to give the gifts to the children of CP1.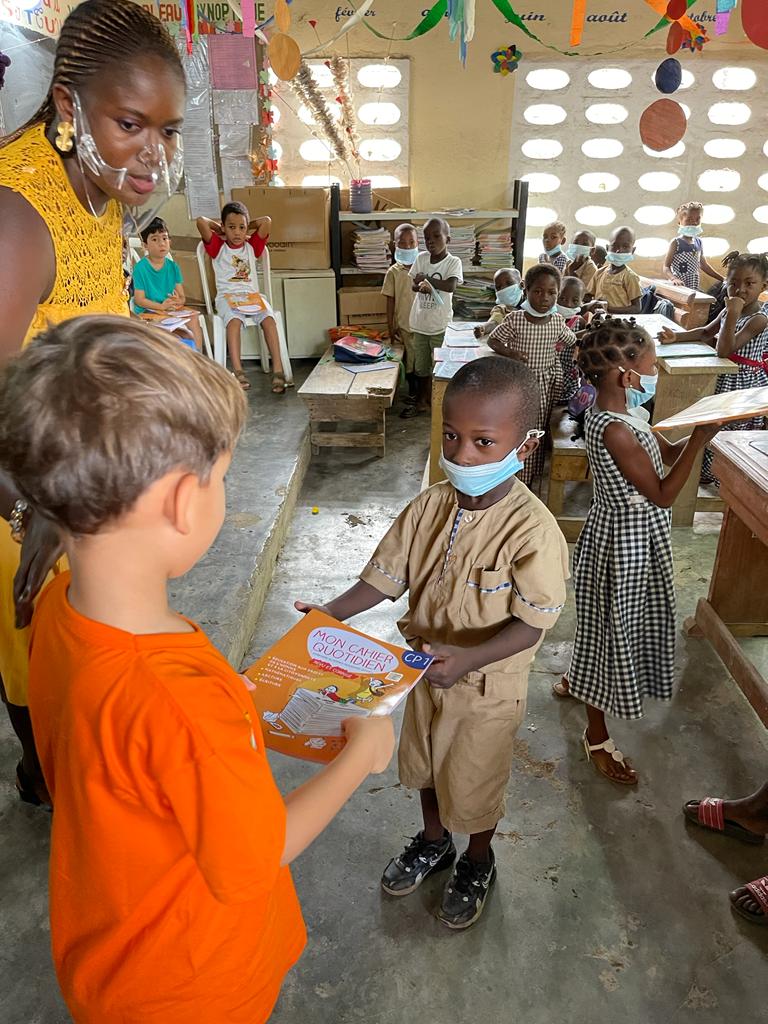 Christmas Fundraising 2020
We thank you for your participation in this year's Christmas Market! Your generosity put smiles on your faces as you will see in the photos!
The Christmas Market by the numbers!
● Afc Comm'Tabitha: 503,500 FCFA
● CAHPA: 357.500 FCFA
● Kouadjo's Chantilly: 90.000 FCFA
We thank Maxange, PAO Jewelry and SOST Biscuits who gave 20% of their receipts to the Associations! This amount, combined with your donations received during the cake sales allowed us to collect a tidy sum of : 312.500 FCFA
With this sum we were able to buy board games for the recreation room of the Center, toys for the girls, sports clothes, food and non-food items (rice, oil, soap, baby milk, etc.) for the benefit of the Cavo-equiva Association.
With the toys collected among the parents we were able to help, in addition to the Cavo-equiva Association, the organization of the Christmas tree of the Samuel Association. And finally, we were able to offer kibble to our animal friends at the CPA for a value of 100,000 fcfa.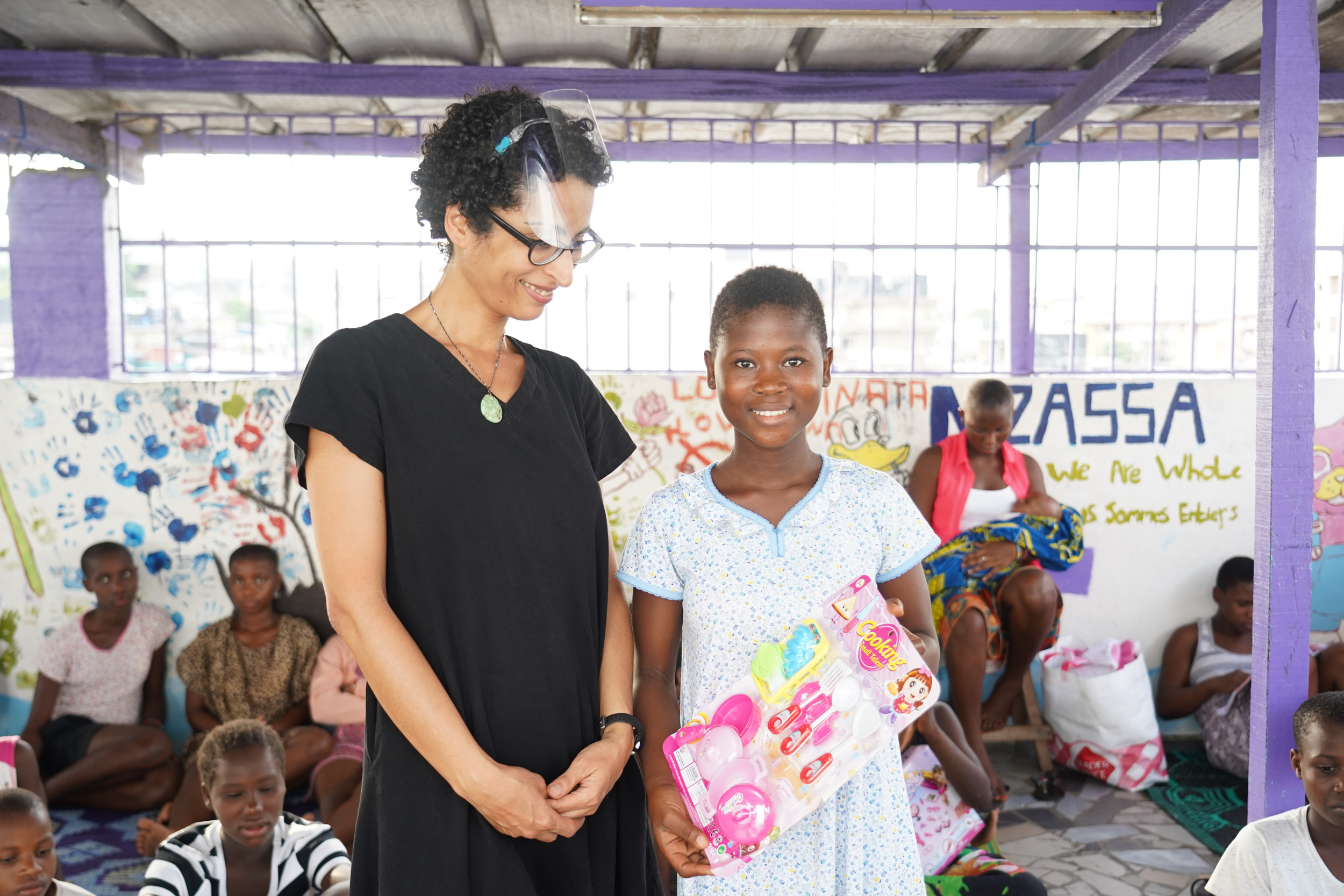 The 2019 Christmas market in figures.
AFC Comm'Tabitha : 500,000 FCFA
CAHPA : 407,500 FCFA
Imagine le monde : 267,000 FCFA
Le Chantilly de Kouadjo : 125,000 FCFA
We would like to thank the artisans Maxange, BABO and the SOST biscuits who donated 20% of their revenues to the Associations! This sum, associated with other donors, allowed us to collect a sum of: 630,000 FCFA
With this money, we bought 250 toys for Samuel's Christmas tree, foodstuffs (3 bags of rice of 25 kg, 3 boxes of oil of 15 bottles, 25 kg of sugar, peas, sardines , soaps, etc.), 30 kg of dry cat food and 120 kg of dry dog food.
Imagine le Monde was able to make Christmas baskets for many families, AFC Comm'Tabitha helped the orphanage Jean Emmanuella de Monga to expand with bags of cement, she distributed food and school materials and Samuel made a Christmas tree for 275 children in the Songon camps.