Program
The child exercises his will and becomes gradually master of himself: he is self-constructed.
The environment is prepared in such a way as to encourage group work to meet the children's need for socialization.
The program starts from the child to open up to the whole universe. Starting from the 5 stories proposed by Maria Montessori to open the imagination of children, cosmic education will give the child a global perspective. The aim of these stories is to arouse the curiosity, wonder and interest of children.
These five great stories open a new field in the following disciplines: geography, history, biology, geology, ecology, mathematics and languages
Prepared environment
The environment is prepared in such a way as to make all work areas interdependent. The child before doing his work, will compose his own set by going after what is useful for his work in different areas.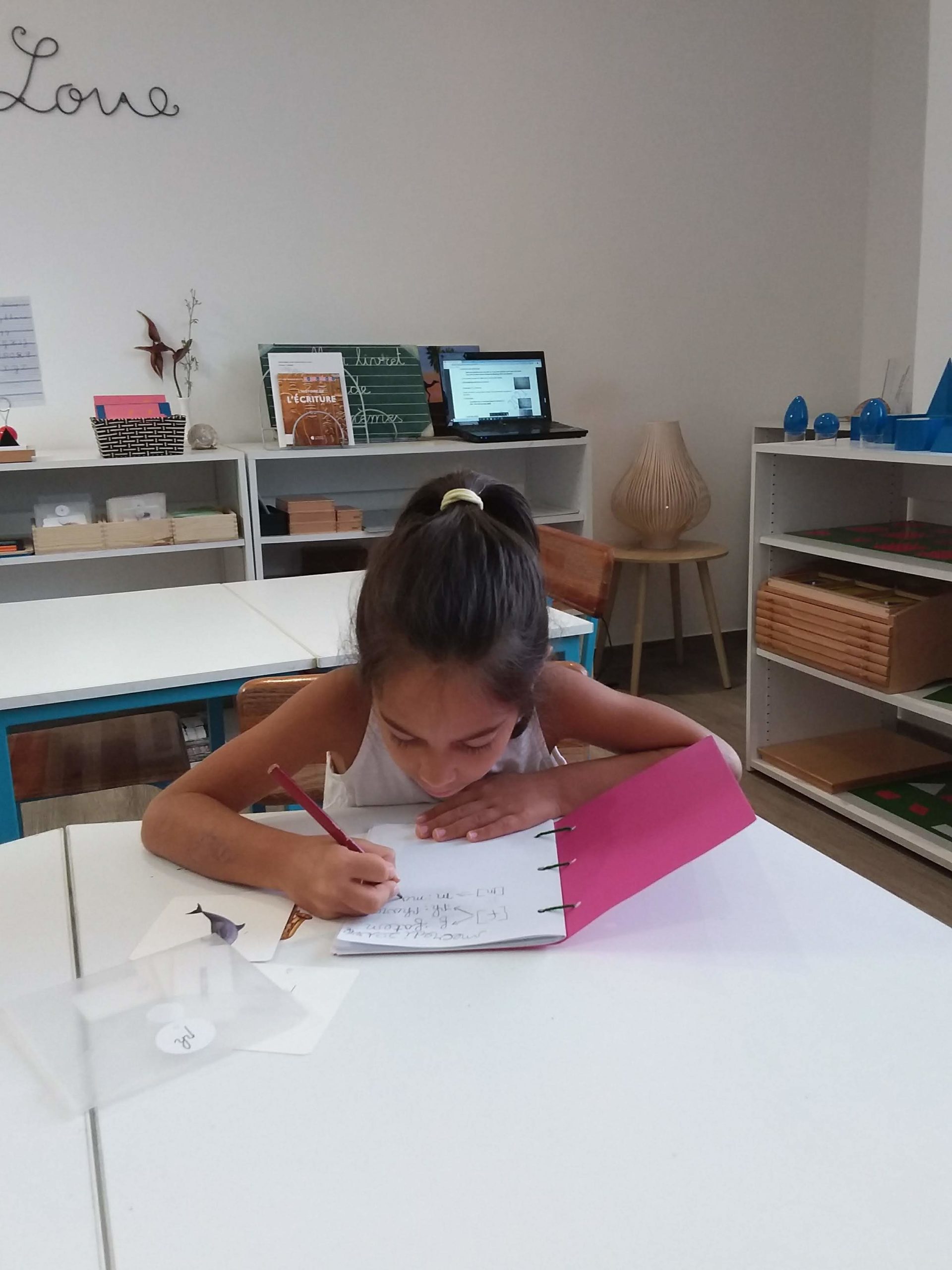 The logbook
The educator wants the child to progress well in all subjects. Each week he makes an appointment with the child to discuss in order to help him self-assess his own development.
English
Every Wednesday afternoon, an English-speaking educator will present all the material already seen in French to the children. The assistant being English speaking, the children will continue the spoken language in English.
Sports
Every Friday afternoon, children will have two hours of sport organized by a sports center in the vicinity of the school
Artistic education
Painting and music are important subjects for developing the creative and artistic spirit of the child. Visiting art galleries, singing classes and / or learning a musical instrument will support his thirst for learning.
The Cafeteria
Lunch is a very important moment of sharing in our teaching approach.
The children organize the course of the lunch themselves: set the table, state the menu, seat the guests, serve the meal, clear and run their dishwasher. Every morning, they empty the dishwasher and put all the service away.
IMS offers a hot and balanced meal cooked, with fresh products, in the school. The menu is designed by a dietician (Ms. Tatiana Ghandour).